We've just arrived back from a weekend at the Bonkhostspruit Dam. It was great.
Yesterday was Chloe's 3rd birthday. Melissa's sister, Natasja's daughter. I slept late on Saturday because I stayed out really late on Friday. At about one o clock we went to the Spar in Cullinan to buy meat and snacks for the dam.
My father in law, Johan and he's girlfriend, Michele were there as well as Alex, Natasja's husbands' parents, Andre and Isa. We sat around, had a chat and then a boat ride. So much fun and very relaxing. We braaid very late and had dinner at around 9.30. I went straight to bed at 10pm.
Got up at 8am this morning after a rather sleepless night. Jon-Phoenix had a bad night and my mattress had a terrible squeak! Melissa was a great mother, but we lost his dummy and had to look for it at 2am until I found it.
Had a spin on the motorboat with Alex this morning. Doing 83km per hour on the water feels amazing. It was my first time ever on a speedboat.
After a fantastic brunch Melissa went for a boat trip with the rest of the fam and left Jon-Phoenix with me to have a nap.I probably slept for about 20 minutes and he started crying. Luckily I could catch up on the nap when Melissa came back. We headed home at about 4pm and decided to go visit Oupa Jopie in Kleinfontein. It was great, he is really sharp for an 85 year old.
Got home at about 6.45 and unpacked Melissa's car. Then went to see if John cleaned the rondawel on Saturday. He didn't. I quickly found out as I walked through a wall of cobwebs. I'm still itchy!
Now I'm writing my first blog in many months on Melissa's instruction.
We are planning to move to Australia (or even America) in 2008 and it's all very exciting – we only need to sell the plot, then we can skedaddle!
Over and out
Dad Daniel
15Nov.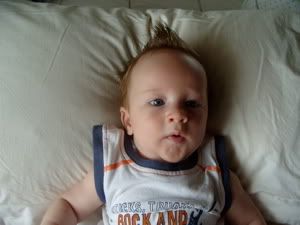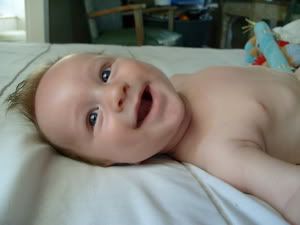 On the boat
Sucking mom's arm yum-yum!!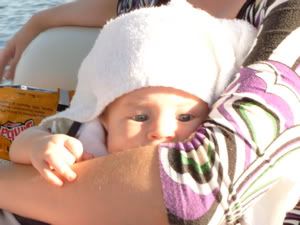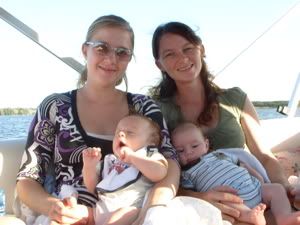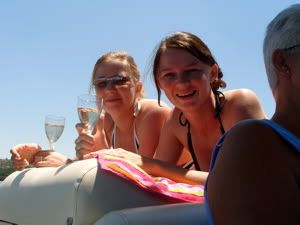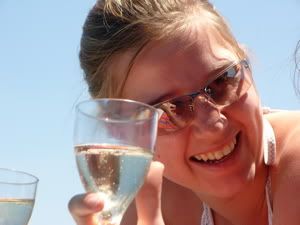 With oupa Johan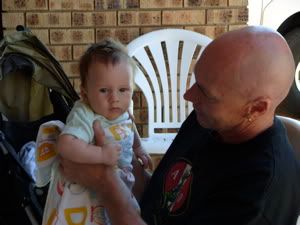 With dad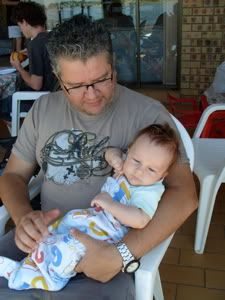 With Oupie Jopie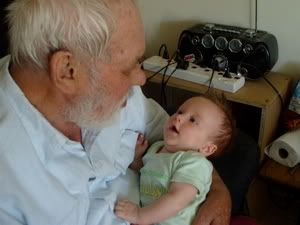 Jon-Phoenix(14 weeks) and Oupie Jopie Fourie (85)